Digital Teaching & Learning Consulting
Taking your courses online can be overwhelming whether you are a large university or a non-profit. You have to consider technology, training, content selection and development, and you have to understand best practices in digital teaching and learning from both the student/learner perspective and that of the faculty/trainer.  Arcadia consults with universities, non-profits, companies, and individuals to help identify the best approach to online to suit their unique needs.
Instructional Design & Development
We work with your SMEs or faculty to create engaging learning experiences in the classroom, online, or workplace. We use industry best practices, creative solutions, and appropriate materials to achieve your learning outcomes. COVID-19 has forced K-12 schools, universities, and companies to rapidly convert to online modalities. Arcadia can help with rapid conversion and long-term planning and skill-building.
Media Design & Development
How you deliver content makes a tremendous impact on learning, time-on-task, accessibility,  engagement, and mastery of outcomes. We help you conceptualize and develop media that helps drive learning and engagement. Our philosophy is that media is content, not "nice to have." Our team develops a wide array of media including bite-sized videos, motion graphic animation, interactive content and quizzes, simulations, and game-based learning.
Arcadia leadership works with you to understand and assess your online, or digital teaching and learning, needs. Oftentimes colleges, universities, non-profits, and corporations know that they need online learning, but don't know where to start.  At Arcadia, we help you to establish an educational strategy for digital learning by examining five major areas: strategy, technology needs, curriculum/content, operational needs, and communications. Solutions vary from partner to partner, and Arcadia is invested in helping you establish a foundation for success whether that is to launch fully online or blended courses for the first time or to modernize your existing digital learning efforts.  We can help you identify the right student experience and curriculum to set you apart while remaining compliant with regulatory or professional accrediting bodies.
Arcadia teams also strive to provide quality feedback on your student or employee experience. We believe that training and development can be both engaging and fulfilling, and serve to keep your employees up to date on compliance and important company or industry changes.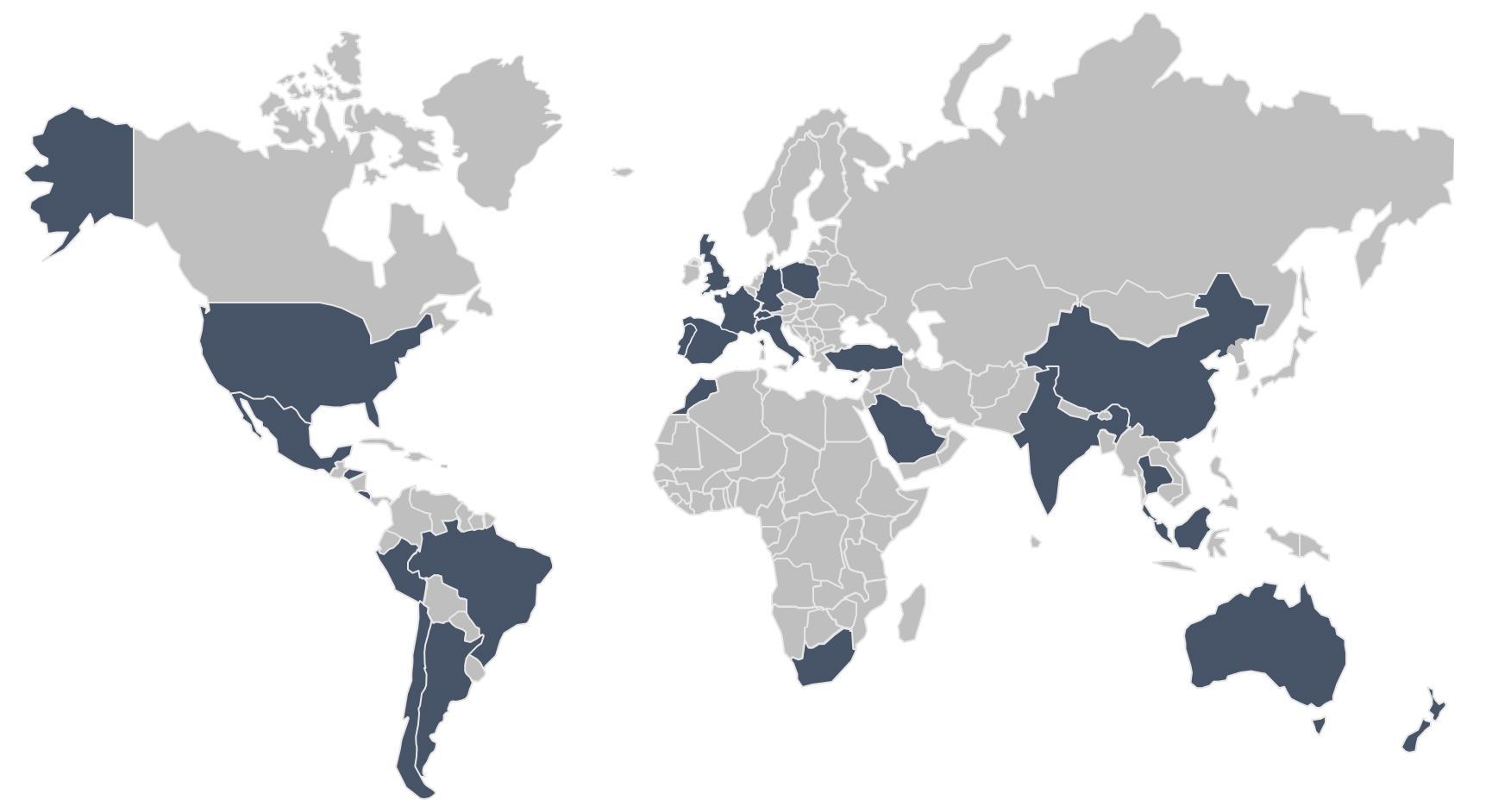 Arcadia team members have worked with over 120 education, nonprofit, and corporate partners in 30+ countries.
Arcadia crafts expert, international digital teaching and learning teams who make your education and online learning goals their own to help you achieve meaningful results. Our team is unique in that most of our consultants have been collaborating for between 5 and 10 years spanning roles, responsibilities, domains of study, countries, team structures, and types of educational development in both education and professional training and development. This long-term collaboration and flexibility allows for seamless collaboration across functions and time zones. Aside from a passion for the field, the team members all share the belief that the education of one person can change the lives of many.
We can be your team...
Are you thinking about going online or improving the quality of your current offerings? Contact us to start the conversation!