Arcadia leadership works with you to understand and assess your online, or digital teaching and learning, needs. Oftentimes colleges, universities, non-profits, and corporations know that they need online learning, but don't know where to start.  At Arcadia, we help you to establish an educational strategy for digital learning by examining five major areas: strategy, technology needs, curriculum/content, operational needs, and communications.
Solutions vary from partner to partner, and Arcadia is invested in helping you establish a foundation for success whether that is to launch fully online or blended courses for the first time or to modernize your existing digital learning efforts.  We can help you identify the right student experience and curriculum to set you apart while remaining compliant with regulatory or professional accrediting bodies.
Arcadia team members have worked with over

120

education, nonprofit, and corporate partners in
30
+

countries.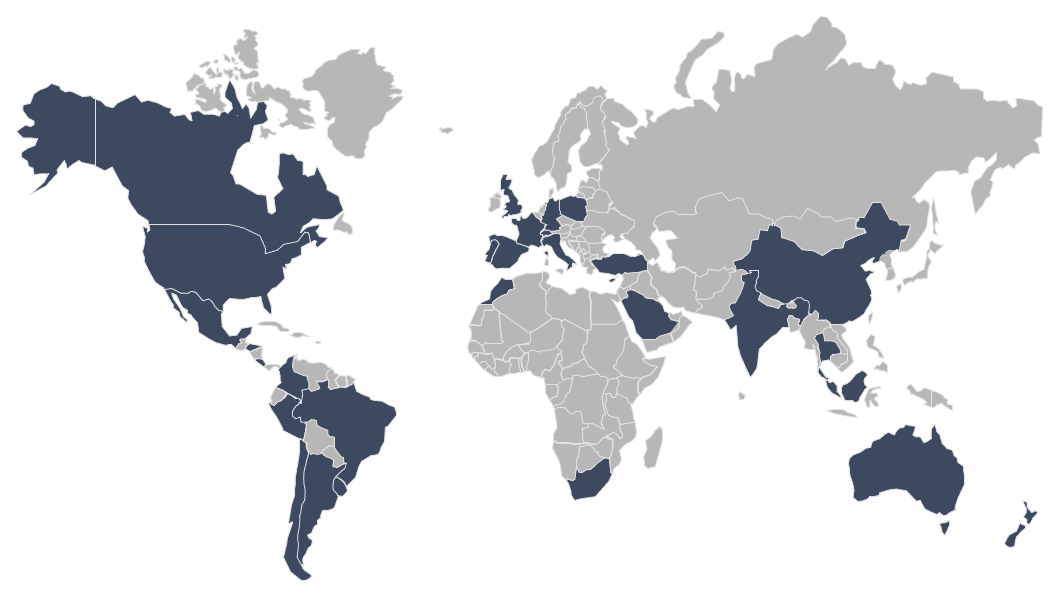 Arcadia crafts expert, international digital teaching and learning teams who make your education and online learning goals their own to help you achieve meaningful results. Our team is unique in that most of our consultants have been collaborating for between 5 and 10 years spanning roles, responsibilities, domains of study, countries, team structures, and types of educational development in both education and professional training and development. This long-term collaboration and flexibility allows for seamless collaboration across functions and time zones. Aside from a passion for the field, the team members all share the belief that the education of one person can change the lives of many.
We can be your team...
Are you thinking about going online or improving the quality of your current offerings? Contact us to start the conversation!